Latest Tracks
Stragglyrs 2020-2021
The Stragglyrs
0:00/3:32

0:00/4:32

0:00/3:43

0:00/3:22

0:00/2:58

0:00/3:01
Shows
Previous events
The Stragglyrs are participating in an outdoor church service
Join us for an afternoon of Americana! The Stragglyrs -- Larry Ingenthron, Bill Mishler, Chris Purdum and Autumn Rose with special guests Tom Sullivan and Bob Feiner -- will be joined by Runaway Train for a summer concert at 3 p.m. Sunday, July 17, at First Congregational Church of Palo Alto at 1985 Louis Road.
The concert is free. Donations benefit the FCCPA music program.
We will be mixing up old favorites, and new songs from our upcoming album, "Don't Wait."
The Stragglyrs debut at Wheelhouse of Willow Glen. Wheelhouse is a local space where everyone is welcomed and has the freedom to share in their passion. Family owned & operated, third generation
QuaranPalooza is a monthly multi-performer, multi-genre livestreaming music festival extravaganza that raises money for Bay Area Cancer Connections. The show goes from 11:30am-9:30pm PDT, and Chris Purdum of the Stragglyrs will be playing at 5:20pm.
$15
Before there was tech, there were orchards. Silicon Valley was known as The Valley of Heart's Delight, and Mountain View is nestled serenely at its center. Come to the Harvest History Festival and celebrate our valley's rich and fertile past. Heritage Park is home to this family-friendly event on Saturday September 18, 9:00 AM to Noon. Tour the gardens, sample harvest bounty, enjoy children's activities & art projects, live music, and bubble entertainment. View the new furnishings at the historic Immigrant House and see garden demonstrations. Bike or walk in. For more information about this FREE event, contact Mountain View Parks and Recreation (650) 903-6331
The Stragglyrs are participating in a church service
 —  —
KKUP 91.5 FM, www.kkup.org
The Stragglyrs play a set on the KKUP Country, Folk, and Bluegrass Marathon on KKUP 91.5 FM, online on www.kkup.org
The Party is 1-4. Stragglyrs play 2:30-4. Also includes: Visit with Santa. Hot dog Lunch. Live Music. Games. Arts and Crafts. No Admission. Everything is free. Sign up at: www.wpusa.org/hpregister email: holidayparty@wpusa.org phone #/leave message: 408.599.3411
Come hear good music with good pizza and drinks. All ages, no cover.
Latest News
Keep up with the Stragglyrs!
About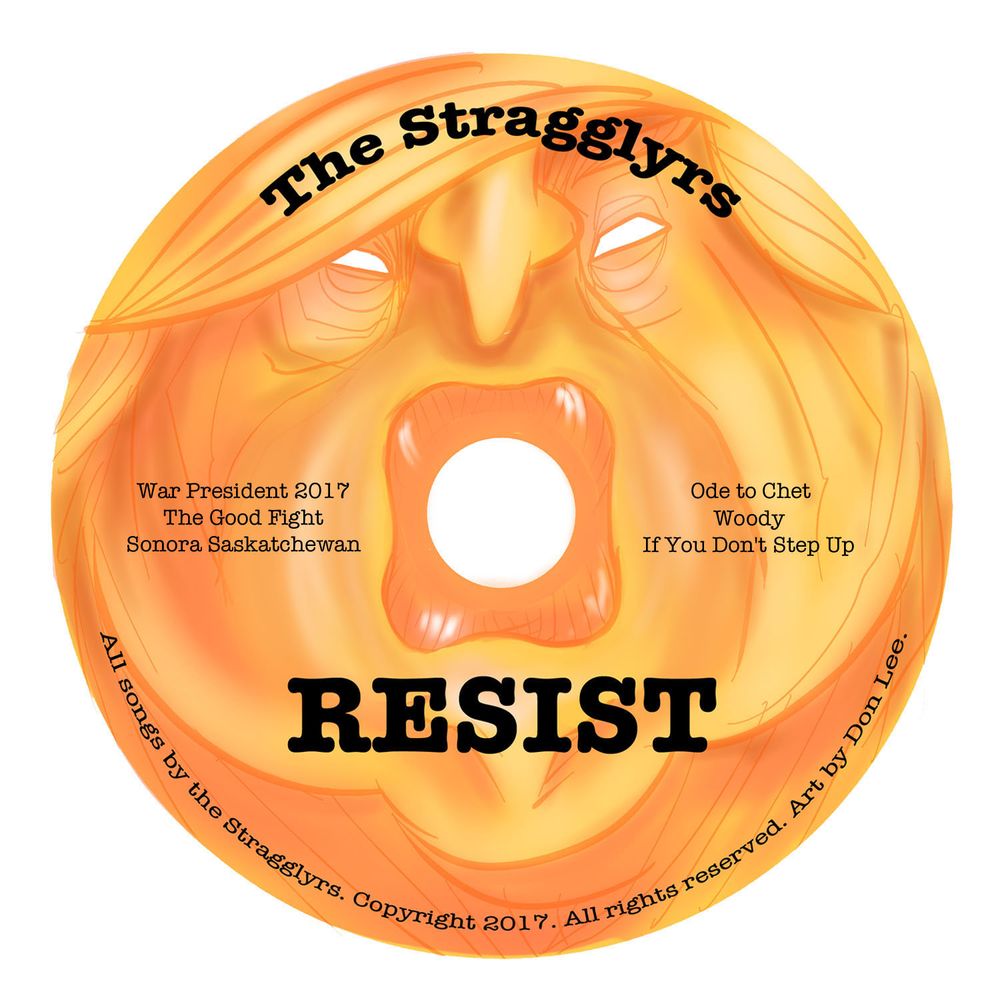 The Stragglyrs
Est. 2001
Original songs and live performances featuring harmony vocals and rootsy, guitar-driven folk-rock and country rock have been the hallmark of the Stragglyrs since the South Bay band formed in late 2000. Members are Larry Ingenthron of Fremont on 6- and 12-string acoustic rhythm and lead guitar and vocals; Bill Mishler of San Jose on drums, harmonica and vocals; Chris Purdum of Sunnyvale on bass, rhythm guitar, flute and vocals; and Autumn Rose of Milpitas on banjo and vocals. The band has an ensemble approach with all members writing and singing in two-to-four-part harmony. The Stragglyrs have released seven albums (including the critically acclaimed "Country Project" in 2011) featuring 101 original songs. They have sold thousands of CDs and have played hundreds of live shows.